Custom Molded Rubber Components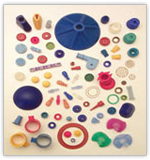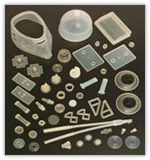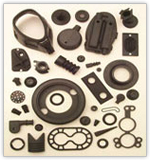 The seal of choice for rotating shafts

Valley Seal is a US based distributor of custom molded rubber components. At Valley Seal, we supply custom molded rubber parts to a variety of American and international companies, including small, mid-size and large manufacturers. We distribute a wide variety of custom molded rubber components useful for Aerospace, Military and other industries.
Valley Seal is an industry leader in distributing custom molded rubber seals and molded rubber components for applications across many industries. We distribute a variety of molded rubber products including injection molded rubber, transfer molded rubber, insert-molded rubber, and dense molded rubber parts. Our extensive line of custom molded rubber parts includes grommets, seals, hoses, diaphragms, bushings, bellows, boots, vibration mounts, dampers rubber rolls, gaskets, washers, stopper and plugs.
We have more than 40 years of experience to quickly diagnose your custom molded rubber component requirements. Meeting your all technical specifications for custom molded rubber components, deadlines and cost effectiveness are some of our specialties.
When you think custom molded rubber parts, think Valley Seal.