Custom Made PTFE Products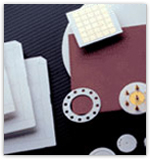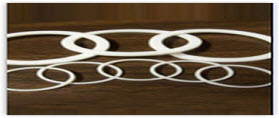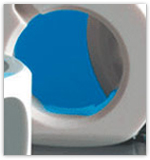 PTFE backup rings for greater usability
The PTFE backup rings as the name suggest are back ups to prevent extrusion in rubber o-ring sealing systems. It is a common phenomenon for rubber o-rings to extrude especially with present day fluid systems that are a combination of high pressures and high temperatures. And this is a situation where the PTFE backup ringsplaya significant role in preventing o-ring extrusion.
We, here at Valleyseal have a stockpile of these products, essentially of all the standard configurations. And we also offer our valued clientele a host of customized PTFE backup rings, whenever and wherever required.
Our back-up rings have been used extensively in high pressure hydraulic and pneumatic systems as anti-extrusion devices in conjunction with rubber O-rings in many industry sectors. We have the following products in our three PTFE backup rings range:
Standard configuration PTFE backup rings

Single turn (scarf cut)

Multi-turn (spiral cut)

Solid (uncut)

Heavy Duty PTFE Backup Rings

Coated with extra thickness for better extrusion protection, these come in two configurations viz;

Solid (uncut)

Single turn (scarf cut)
Extended Size PTFE Backup Rings

These PTFE Backup Rings are ideal to be used as backup rings in aerospace applications especially in the Aerospace Standard AS-568A Uniform Numbering System. We assure you of the quality of these types of O-rings, as they have been successfully approved by fluid systems designers for its added flexibility in size selection.
Filled PTFE Backup Rings
These varieties are apt for use in sealing systems that are frequently subjected to severe duty cycles, or where pressures exceed 3,000 psi and temperatures are above275degrees Fahrenheit.
Custom made PTFE Backup Rings
Apart from the above, we at Valleyseal also supply custom made PTFE backup rings. This is to cater to our customers who have individual specifications for their special requirements.
Our special PTFE products
Apart from this we also have a horde of special and high quality Machine and Molded PTFE products like Piston Seals, Buffer Seals, Seat Seals, Scrapers, Valve Seals and V Packings for various industry requirements like Aerospace, General Fluid Power Industry, Food and Beverage Industry Equipment and Pharmaceutical & Medical sector.
Valley Seal Company is a leading supplier of Custom made PTFE products made to print. We offer full capabilities in PTFE parts production including seals, gaskets, balls, rings, skived tape, bearings, or any other custom shape needed.