Coors Tek Seals Distributor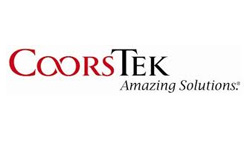 Owing to a rich industry experience of over 30 years, Valley Seal has gained extreme expertise in delivering high quality seals for demanding sealing applications across industries. Our ability to provide superior grade seals of leading manufacturers on time and at the best deals have made us achieve the position of one of the leading and trusted seal distributors in the market.
We Possess a Rich Inventory of CoorsTek Seals and Backup Rings

We have a close association with CoorsTek, one of the most recognized names in the sealing industry. CoorsTek Seals are largely purchased by customers for use in applications where durability, resistance to chemicals and superior operational performance at extreme temperatures are crucial. Being a trustworthy CoorsTek seals distributor, Valley Seal provides its customers with a wide range of seals for efficiently handling difficult sealing problems in fluid and vacuum systems equipment and several other intricate applications.
CoorsTek high performing and spring actuated seals are robustly engineered for use in any critical and harsh environment. They are designed intelligently to reduce friction and down time which in turn extends equipment service life.
By distributing CoorsTek Seals of unsurpassable quality and unmatched reliability, Valley Seal has been successfully serving industries ranging from automotive to aerospace for many years. The cost effective and extremely dependable CoorsTek Seals are largely used in a wide range of applications and markets including:
Transportation (heavy truck, automotive, marine, rail)
Construction equipment
Rotary,reciprocating and oscillating
Piston, rod, &shaft seals
High-performance racing
Reciprocating  pistons and rods
Hydraulic/pneumatic  cylinders,actuators and valves
Medical instrumentation
Liquid chromatography
Semiconductor manufacturing equipment
Hydraulic and pneumatic systems
Petroleum and chemical processing equipment
Pumps, valves, compressors
Chemical,medical and scientific industries
The continual increasing demands for CoorsTek Seals from customers of varied industrial sectors prove their extreme versatility and excellent operational performance.
Supremacy in Distributing World Class Sealing Solutions as Promised
As a leading CoorsTek Seals distributor in the market, Valley Seal makes sure that we fulfill the demanding sealing requirements of customers beyond their expectations. We pride ourselves on our ability to deliver seals of superior range on time as promised to customer doorsteps.
Know more about Valley Seal and our way of operation by contacting our customer care representative. By speaking to our personnel, you will get to know more about the product, ordering details, specifications and other distinct features of the product. You can reach us at (818) 883-3505, (323) 873-3630.